Ever Wish Your Body Had a Reset Button?

Did you indulge over the holidays like I did?
Get back into those skinny jeans and feel amazing!
It's January!  Fresh start and a New YOU!
I want you to feel as good as you possibly can
 – on both the inside and on the  outside.
Join me for this incredible five week program designed to provide you with tips and tricks to help you transform your life.  Here are some of the questions you may asking:
Will this program work with my crazy life?
Will I feel satisfied?
Will this be a good value?
Is this good for me?
Will it work?
Is it a good fit for my lifestyle?
The answer is YES!
I created this program because I believe you can have the energy, radiance, and lean body you desire, and enjoy your life, too.  I believe that lasting weight loss begins with vibrant health. And I believe you can learn exactly what you need to know –and achieve amazing results — in just 5 weeks!
(PS Julia Roberts uses this program to prepare for her new projects!)
 The Team Spirit New Year RESET Challenge is the answer!
 Imagine having a holistic nutritionist telling you what to eat every day!
Here's what you can look forward to:
Lose anywhere from 4-15 lbs in this easy-to-follow program.
Shed the pesky post holiday jiggly bits.
Control your cravings so you aren't even tempted to overindulge.
Wow your family and friends with delicious recipes that are so yummy, no one will guess that they're healthy, too!
Bounce back from the stress of the post holiday season, without turning to food for comfort.
Build your immune system, the winter months can be taxing, but you will be energized and up beat!
Be on top of your game, get 2013 of to a powerful start.
Sleep soundly feel rested and energized.
Enjoy the convenience of our delicious smoothies, bars and supplements while learning how easy, and yummy it is to eat whole food, and follow a low glycemic diet.
Benefit from weekly support calls get clarity around exactly how to eat and supplement for optimal health for 2013. . . and beyond.
Don't just take my word for it, here's what people are saying:
The Usana 5 week Reset challenge ended up not being a challenge at all. In fact, it was a life changer in every way. Although the 5 day cleanse was daunting at first, after a few days I had a spark back that had long been quenched by lack of sleep, energy and way to many carbs and sugars. I was amazed, then relieved, at not only ridding cravings but that my sleep was better and my clothes fit much better too. After the challenge was over, I have actually lost inches and inches and inches off my stomach.
 I knew the Usana products were great before I did this challenge as I had used them as my prenatal vitamins for both babies and also while nursing them. I have always attributed my kids large healthy weights and my "butter" milk to the great Usana nutrionals in my system.
Now though, I can say that the Usana products have done something just for me. By releasing my sugar and carb cravings I have done something more than just lose belly fat, I've gotten my spark back! TP
You do deserve to have an amazing 2013!
Make it one for the memory books!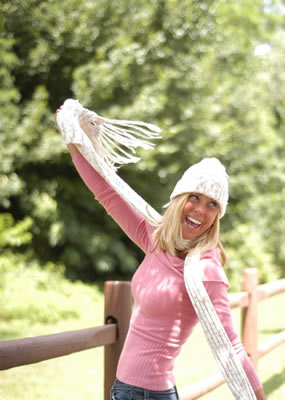 Click here for all the juicy details, or just reply to this email if you have any questions.  Remember to 

register

 by midnight, January 7!
The New Year, New You RESET Prep Week starts January13th!