"Karma means you don't get away with nothin'."
                                                                        R. Dennison
What is it?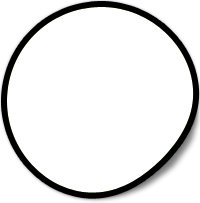 It is eloquently explained by the beloved Thich Nhat Hanh,  "Action in the form of the thinking. Thinking is acting. Speaking is acting. And doing things is acting. And every act has a result. That is Karma. And nothing can be lost. It continues always."
Karma is the law of cause and effect in the ethical realm.  With roots in Indian thought, any conscious action, thought or word results in karmic consequences.
Karma is a seed – what you sow, you reap.  The karmic effect will be experienced sometime in the future, either near or far.
How does it work?
Karma is a motivator for positive action.  It is the balancing act.  Be the light and watch for it (sunglasses please), you will have an abundance of beautiful light coming your way.
Are you planting and harvesting sweetness and light?
What is your nature?  Are you kind, generous, compassionate or …
Either way you are creating your own reality.
What action do I take?
Every moment is an opportunity to create a better reality for yourself and others.
Plant seeds of kindness, generosity and compassion and watch the manifestation of delicious events unfold your life.
What do you do when no one is looking?  
Please share, come on now, don't be shy.  I really want to know and this is a great opportunity to make me smile (more good Karma!).
What kind of karma are you creating?
Need help with your karma or life in general?   I can help, contact me directly.
Spread your goodness around and look forward to loads of love coming your way.
Create a week of sweetness and light.
Love, Love Love,
Nancy xoxo
Next week is all about Luscious Longing…