Love the Holiday Presence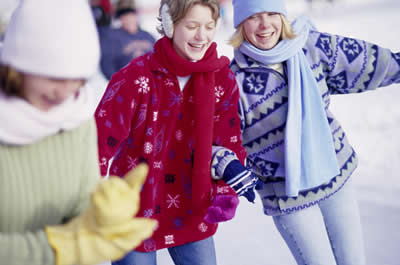 Happiness is a divine freebee –
no down-payments, no hidden costs, no need to wait,
no special conditions, no qualifications needed,
no extra sacrifice, no more suffering. Nothing is required
other than your signature of acceptance.
                                                                            -Robert Holden
I'm making a list, now checking it mindfully…
This is the time of year when you make your wish list. People are asking, "What do you want? What do you need?" Well, truthfully, we all are blessed with an abundance of material goods in our lives. In fact it can be downright challenging coming up with new ideas to add to the list.
I know that I am having a tough time dreaming up my list, but wait, what do I really want?
1. Create a Mindful Holiday and make "presence" the central theme.
Be indulgent as you choose to nourish your body, mind and spirit
                       The presence I am wanting this season will be
2. Focus on giving and receiving from the heart.
Make it a holiday for the memory book. You can't recreate the past, but you can rekindle the joyful memories of holiday traditions and create new ones, no time like the present.  By being truly joyful and in the moment,  the memories you create will be the presence which keeps on giving.
3. Spend time not money.
Enjoy the company of loved ones, baking. skating, walking or simply sharing a pot of tea by the fire.
4. Make gift giving meaningful.
Choose games, puzzles, crafts, theatre tickets, a pass to a Qigong class, these are gifts which will bring people together over the holidays, or provide a quality experience for the recipient.  Shop mindfully by supporting local businesses.  A craft fair, a farmer's market or an interesting local independently owned business will offer a more personal selection.
 Remember, the best gifts have come from the heart. So, now back to your list…
Wishing you a wonderful week full of the love and joy of the season,
Nancy xo
Next week, Special Tips for Creating Holiday Gleam and Glimmer!